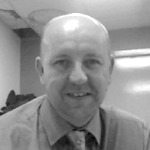 Scottish Leather Group is a global organisation and the UK's leading leather manufacturer. Gordon McKinley (Engineering Manager) speaks to Craig Hamilton, of Page Personnel Engineering & Manufacturing, about his role at SLG, his experience in manufacturing and his recruitment strategies.
Tell me a bit more about yourself and your career to date?
I am a time served electrical maintenance engineer with 26 years worth of experience through various different manufacturing companies. My career has certainly progressed from apprentice up to my current role at the moment which is Engineering Manager. I have worked in different companies, different roles and had different challenges at each of those different companies. Each company has its own challenges which you have got to overcome. They are not always knowledge related, they can also be people related. It is essential that the right people are in the right roles with the right focus.
You have moved up the ranks steadily – what would you say the main reason for your continued success is?
Hard work. There is no getting away from it, you have to put the hours in. You have got to really put yourself out there if you want to be successful. The results are not always immediate. I would say it has taken me a while to get to where I am but I have worked very hard to get here and it has paid off. I am still continually working to improve myself through academic knowledge and on the job training. You don't get handed anything, you must be in the position to earn it.
Tell me about the academic aspects?
When I was an apprentice I had an NC but as my career progressed I put that to the back burner, as you do when you're young. You think to yourself "I don't need the qualifications". But as you get older you realise that in order to take the next step the experience wouldn't be enough for potential employers. I decided to gain the qualifications to prove to the potential employers that I was capable of doing the academic side of it. So I decided with my employer, at the time, to go back and finish my HNC, which they agreed to and supported fully.  
It was approximately six months into the electrical engineering course that I really focused on making this a major part of my career moving forward. It was a fantastic way of challenging myself out with my normal work. I then pushed for my degree, as to me that was the next step in furthering my career.  
The academic qualification does not only improve your practical skills and ability, but it improves the softer skills as well; skills you wouldn't maybe learn on a day-to-day basis but get exposed to on the course, and they educate you on how best to communicate the company focus.
On the academic side I am due to finish my Engineering Management Degree in 2016 and already thinking about doing a Business Degree following this. This will allow me far more scope, giving me the opportunity to open up my own possibilities. For engineers just starting out their career I would advise on pursuing further education when, and if, they can.
Where do you see yourself career wise in 5-10 years?
I would like to see myself progressing further up the engineering management route in the next five years. Within the next 10 years I envision myself within an operational manager role or potentially a group engineering manager position. Regardless of the title, influence over the direction of the company is vital. 
Taking a step back in terms of your current role with Scottish Leather Group, what do you think is the perception of SLG against local manufacturing business in the market place?
We are quite lucky as the product we sell is a high end product. We are very lucky to have a lot of loyal and well established customers such as Aston Martin, British Airways, Volvo, BMW and Rolls Royce to name a few. 
The organisation has a fantastic history, and we are at the top end of the market. I appreciate that the general market sees us as a great company to work for. A prestigious brand held by a Scottish based company is a great selling point in my opinion.  
Manufacturing in general is a tough market for any organisation, however our product is highly sought after so we have a lot of advantages in the industry. That said, we are known to never rest on our laurels and are continuously improving our processes and our products.
In talking about SLG in terms of how they fit into the economy, they are doing very well. Where do you see the economy going at the moment?
It is certainly improving. Inevitably it will be a slow process though. In general there is more recruitment which tells me that the companies are getting busier. There is a positive feeling within manufacturing in Scotland at the moment. I don't think it will happen overnight, there is no immediate fix, but I believe that there will be a steady, and hopefully speedy, recovery.
If you could go back to being a student, what sort of advice would you give yourself knowing what you know now?
If I had known then what I know now, I would have gone back to night school after I finished my apprenticeship to get my HNC. Reason being, at that point in your career you have more time. It is not a struggle but it is certainly more difficult to balance everything including work life, family life and education when you are further along in your career.
What do you look for in a new recruit?
I am fortunate enough to be involved in the apprentice interviews for the group academy and for me it is essential that the candidates are positive and upbeat. 
SLG have won various awards throughout their history, but the academy is one in which we are very proud and are always trying to develop. We take on manufacturing apprentices every year and every second year we take on engineering apprentices. 
I look for positivity and the ability to sell themselves with confidence. Of course, at this stage, they will not have a high level of exposure to working life, but thinking outside of the box with examples on what they can bring to the company will stand them in good stead.
What is your favourite one line question that you always ask at any interview?
I actually have two questions.  
The first is "What is your biggest achievement to date in your career?" 
This tells me a little bit about what they have done in their life thus far and gives me a bit of insight into an impact they have had within a previous organisation. If the answer is immediate then it is a good sign. If the answer is not forthcoming then it highlights a lack of experience, or interest when it comes to that area of their career. I am looking for new additions to make a real impact within my team and aim to achieve as much as possible within SLG.
The second question is "What three things do you like, and what three things do you not like, about engineering?". This is something that I was asked previously at an interview and it has stuck with me. It gives me an idea of how that candidate perceives their career as an engineer. 
What three things do you like about engineering?
The first thing I enjoy is the challenges. Every day is a different challenge with a new problem to solve.
Secondly the technology is constantly changing and with that there is the continual need to learn and develop your understanding.
My final positive is being able to pass on knowledge through the experience I have gained. There is nothing more rewarding than this.
What's the most disappointing thing that a potential candidate can do in an interview?
Not having done any research on the company, because there is no excuse for that anymore. The majority of people have access to the internet via phone or computer. Not carrying out any research prior to an interview sets it off on a very bad tone.
There is information to be gathered on the internet. You can get the financial results, a brief snap shot of what the company does. There is enough information on the internet to get a feel for the company you have applied for. Not researching the company is inexcusable. 
Finally, what do you do to switch off from a hard day in the office?
Spend time with the family, I have two young daughters – they take up a lot of my time. I also follow the local team St Mirren... though it hasn't been much fun watching them lately!
T: 0141 331 7947